[vc_row][vc_column][vc_column_text]Let's look at the Santa Monica real estate market for April 2019 and compare it to the same period in 2018.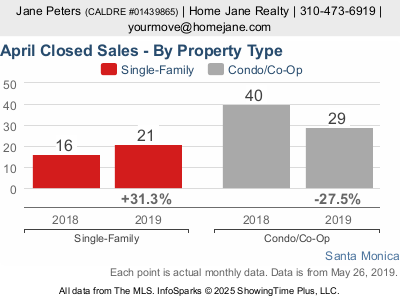 The number of single family homes sold in April compared with the same month in 2018 rose 31%. Condo sales dropped 27.5%.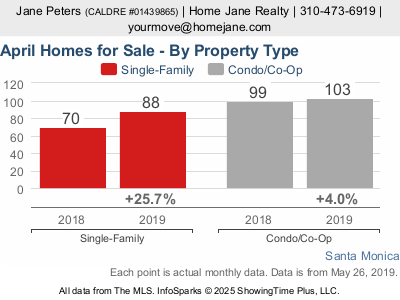 Inventory of single family homes increased by 25%. Condo inventory increased by 4%.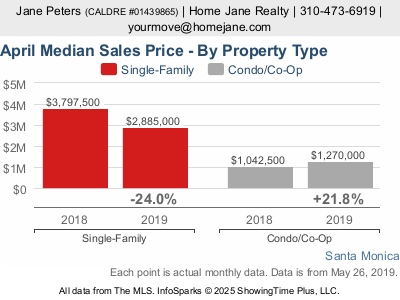 The median price for single family homes dropped 24% and 21% for condos over the previous year.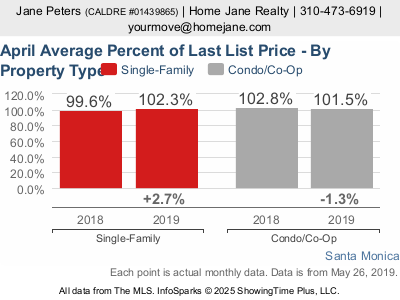 The average sales price of homes compared with the list price increased 2.7%. Condos dropped 1%. However the sold price in both categories is still over list price.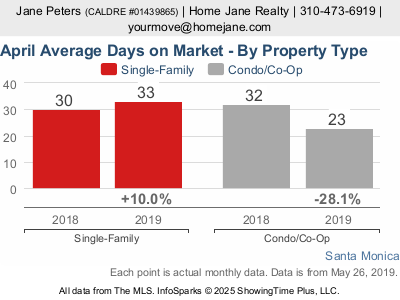 The average number of days that homes sat on the market increased 10% and dropped by 28% for condos.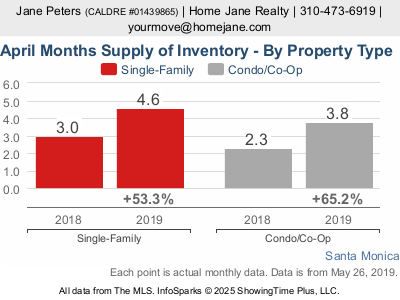 Less than 5 months = sellers' market | 5 to 7 months = stable market | Over 7 months = buyers' market
Inventory is up in both categories but the Santa Monica housing market still remains a sellers' market.
The information provided by the MLS/CLAW and 1oK Research deemed reliable but not guaranteed
More Santa Monica market reports
Other neighborhood market reports
Selling? Find out the value of your Santa Monica home by contacting us at 310-351-9208 or visiting  What's my Los Angeles Home Worth where you will receive a free market analysis via e-mail.  This is a confidential overview and you are under no obligation.
Buying? If you are looking to buy a home in Santa Monica, let us help you make your search a smooth one. You can read about the home buying process here. Call us at 310-351-9208 or fill out our contact form and tell us what your are looking for.
Need Help? Have questions? Fill out the
CONTACT FORM
or call Jane at 310-351-9208

[/vc_column_text][/vc_column][/vc_row]