[vc_row][vc_column][vc_column_text]How is the Santa Monica real estate market doing? Let's look at the stats for October 2019 and compare to the previous two years.
Homes for sale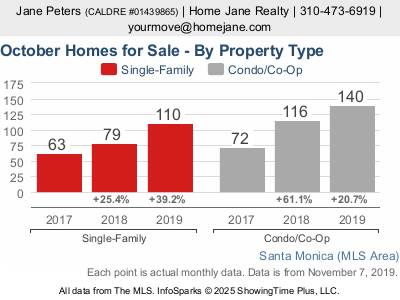 Homes sold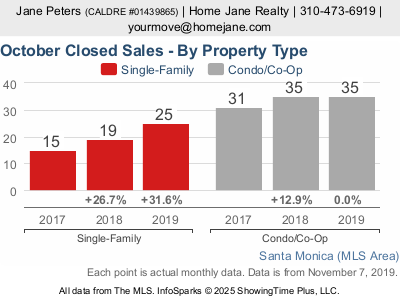 Median sales price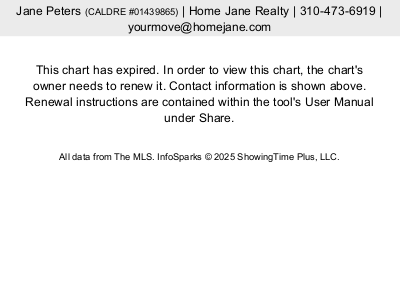 Average Days on the Market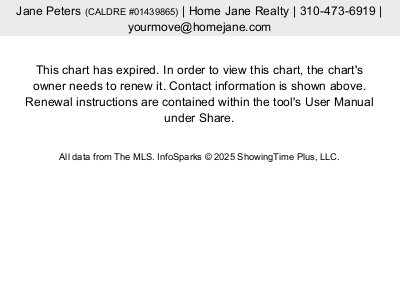 Months Supply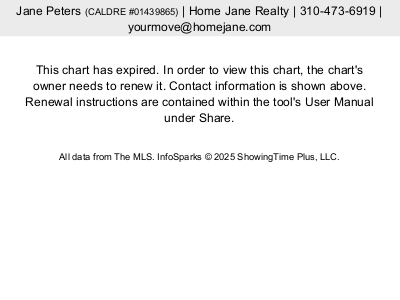 Data provided by The MLS/Infosparks deemed reliable but not guaranteed
Conclusion:
The availability of Santa Monica single family homes has increased by 39% over the past two years and condos 21%.
Overall sales of homes are up slightly from last year and and condo sales remain the same.
The median price of single family homes is down 15% over last year but up  32% over last year for condos.
The time on the market for homes is up over 30% in both categories.
Months supply of inventory: Up to 4 months is a sellers' market; 5-7 months is a stable market; over 7 months is a buyers' market.
Based on the months supply of inventory, Santa Monica single family homes is in a buyers' market while condos shows a stable market.
Need Help? Have questions? Fill out the
CONTACT FORM
or call Jane at 310-351-9208

[/vc_column_text][/vc_column][/vc_row]